ITSM and PPM top tips to take into 2021
February 2021
By Mark Smalley, Erika Flora, Christian F. Nissen, Barclay Rae, Akshay Anand, David Cannon, Ruth Murray-Webster, Henny Portman
2020 brought big changes to the IT service management (ITSM) and project portfolio management (PPM) practices. These changes allowed practitioners to learn many valuable lessons and to take them into 2021. For this, key industry leaders have shared their essential takeaways from 2020, and a forward look to top tips to take into 2021.
Lessons learned and 2021 trends to watch out for in ITSM
Mark Smalley, Lead editor of ITIL 4: High-velocity IT
Top takeaway from 2020:
'In 2020, ITSM has continued to be challenged by the new ways of working that domains such as Agile and DevOps have adopted. This has not only led to different ways of collaboration between ITSM and these domains, but also to changes in how ITSM has organized itself - with less emphasis on process and more on how all the "four dimensions of service management" interact dynamically in a constantly changing environment.'
Top tip to take into 2021:
'A trend to watch out for in 2021 is the extension of traditional service level agreements based on utility and warranty (for example, availability and security) to include metrics about the business outcome (as opposed to output) and the service experience that affects both the service consumer and also the service provider.'

Erika Flora, President/CEO of Beyond20 and co-lead editor of ITIL 4: Digital and IT Strategy
Top takeaway from 2020:
'2020 has shown us that we can, in fact, innovate rapidly in new and creative ways. It also saw the release of all the advanced ITIL 4 courses, books, and exams, including Digital and IT Strategy, which we finished writing during the pandemic. It has given us new perspectives, new learnings, new challenges, and one too many Zoom calls.'
Top tip to take into 2021:
'Take the lessons we have learned in 2020 and use them to move away from a reactionary mode of survival - into a more innovative, collaborative and creative mode. One where we use the shifts in our marketplace to work differently, create new products and services, and better understand our customers. 2021 will continue to push us to search out new ideas and perspectives (did I mention that the ITIL books have loads of great ideas in them?) that will help us create a better world for ourselves and those we serve.'
Christian F. Nissen, Management consultant at CFN Consult and lead editor of ITIL 4: Drive Stakeholder Value
Top takeaway from 2020:
'The organizations that have succeeded during the pandemic seem to be organizations with ingenious, hard-working people, digital capabilities, living continuity management practices and inspiring leadership. Suddenly, digitalization of projects that had been running for years were prioritised and completed in weeks. As a result, most organizations and authorities now can digitally collaborate, internally and with customers and clients. But are we, after all, prepared to face even more severe future events?'
Top tip to take into 2021:
'Surprisingly, since 1950, the world has seen very few real new inventions. Instead, we have applied and scaled previous inventions. In reality, few organizations and industries therefore need true disruption. Instead, most of us would benefit from concentrating on applying technology through proven solid practices: take the customer journey, co-create superior services, achieve flow, limit work in progress, continuously serve and deliver, control risk and security and spend money wisely. For inspiration, please consult the ITIL 4 guidance.'
Barclay Rae, Service management consultant, writer, business owner and lead editor of ITIL 4: Create, Deliver and Support
Top takeaway from 2020:
'The unavoidable need to see and work with the 'big picture'. Whilst there is a major global health crisis ongoing, we have seen so many issues resulting from it in terms of businesses, ways of working, how we use science and much more. The pandemic has highlighted the fact that everything is connected to some extent and any action and activity can have an influence that is felt in many other areas.'
Top tip to take into 2021:
'We have to think about context, dependency and outcome in what we do, not just focus on our own individual worlds. To do this, it is vital to understand and work with facts and to see a true picture of how we work, live, learn, influence, etc. We must pay attention to accurate data, good information and knowledge, and be able to analyse and interpret them in context. Our ability to survive and prosper as individuals - and as a species - depends on our ability to observe and respond to facts by using data, logic, ethics and good decision-making. We cannot stand by and wait for things to happen, fuelled by misinformed opinions - we must pay active attention to facts.'
Akshay Anand, ITSM Service Architect & Product Manager at AXELOS and co-author of ITIL Foundation: ITIL 4 Edition
Top takeaway from 2020:
'The word "value" and the importance of "co-creating value" which is at the heart of ITIL 4 is slowly taking root within the ITSM community, and slowly helping them modernise.'
Top tip to take into 2021:
'Automation is not a replacement for human characteristics such as empathy, understanding, and judgement. Pay attention to and invest in developing the best human beings alongside modern technologies.'

David Cannon, Executive Vice President at Nfiniti3 and co-lead editor of ITIL 4: Digital and IT Strategy
Top takeaway from 2020:
'People are our highest priority. Digital technology and agile working methods are only valuable to the extent that they help organizations of people to continue doing things for other people. In early 2020 organizations who stayed open had to refocus on the changed needs of their customers and employees. Successful organizations used every tool they could find - including digital technology and agile working methods - to empower people to continue doing things for other people.'
Top tip to take into 2021:
'2021 will be as unpredictable as 2020. Continue to make the needs of people your highest priority. Use short, adaptive strategic cycles. Be innovative - quick to introduce new services, products or processes, or to change those that already exist. But do not follow what technology demands of you; rather, let the needs of your people and the experience of your front-line workers tell you what tools will determine the success of your organization.'
Top takeaways and tips for 2021 in PPM

Ruth Murray-Webster, Director of Potentiality UK and lead editor of MSP 5th Edition
Top takeaway from 2020:
My takeaway from 2020 is that we need to understand more about how we are connected - people, processes, places - so we can work out how to improvise when there is something bad for us that is transmitted through those connections.'
Top tip to take into 2021:
'In 2021, I think there is huge potential to do things differently for the benefit of our planet, our peace of mind and our prosperity- think very very hard before trying to create the old normal.'
Henny Portman, consultant, blogger, speaker and author of Directing Successful Projects with PRINCE2
Top takeaway from 2020:
'The silver bullet to deliver more successful projects was not found, as seen in the Standish Group's 'CHAOS Report 2020', for example. The fact that, in my quest for agile frameworks, I found more than 80 of them is a signal that we are still searching and developing new project life cycles because the right one is not there'
Top tip to take into 2021:
'We must stop looking for a "one size fits all" agile framework. Projects will be hybrid and, more importantly, the focus will shift from the framework to the needed agile mindset to create a culture to support project success.'
Related titles
ITIL Foundation, ITIL 4 edition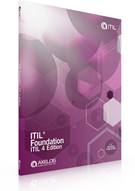 The first step on the ITIL 4 pathway provides IT professionals with an understanding of the ITIL 4 framework and its practical application to the modern digital world while serving as expert reference guidance for solving day-to-day problems.
Available formats:
ITIL 4 Managing Professional Pack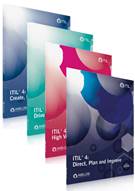 The next step from ITIL 4 Foundation this four-book pack helps you understand all the ITIL 4 Managing Professional modules or Transition Module, as well as giving daily expert reference guidance for day-to-day problems.
Available formats:
Managing Successful Programmes 5th edition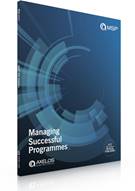 MSP is a globally recognised framework for best practice programme management. The MSP 5th edition offers essential guidance for the MSP Foundation and Practitioner certification and is the next step for PRINCE2 qualified practitioners and project managers.
Available formats:
Managing and Directing Successful Projects with PRINCE2 6th Edition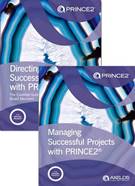 This pack includes both the new core PRINCE2 6th edition of 'Managing Successful Projects' alongside the 'Directing Projects with PRINCE2' .
Available formats: