What we have learned from driving stakeholder value in 2020
January 2021
By Rae Ann Bruno, President of Business Solutions Training
2020 was - I am going to say it - unprecedented! However, these unexpected circumstances catapulted the value of IT as a business partner to a new level. So, in 2021, it is important to capitalize on the positive lessons learned to drive stakeholder value further.
ITIL 4 Drive Stakeholder Value (AXELOS, 2020) identifies the seven steps of the customer journey, focusing on the employee and customer experience to drive value for all stakeholders, and positions companies for success. At the end of 2020, companies can now see how their customer journeys have evolved.
Read more...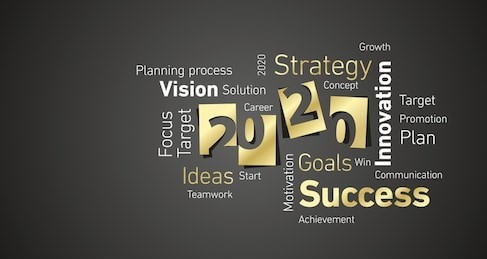 How to navigate the seven customer journey steps in ITIL 4
1. Explore: understand markets and stakeholders
When it became apparent that organizations were going to become fully remote during the COVID 19 pandemic, they immediately involved IT to define and prioritize stakeholder needs - both within and outside their organizations. They were very clear about their organizational needs: to stay operational and deliver their goods or services to external customers.
These clear goals allowed companies to prioritize essential initiatives, pause non-essential projects and end any competing priorities. This allowed resources and time to collaborate, design and succeed in delivering results in the time allotted.
Next steps in 2021
Reassess the needs of all stakeholder groups and continue to prioritize projects across the organization in alignment with company goals, not just goals for operating during the pandemic.

Keep IT at the table from the beginning - better decisions are made when considering all business and IT aspects from the start.

Go beyond what is needed to keep the business running (survival mode during the pandemic) and identify what is needed to thrive, grow and become a differentiator.
2. Engage: foster relationships
Good working relationships are essential in delivering value and great experiences. When cross-functional teams trust each other, they collaborate and communicate on an ongoing basis and work together to deliver results. This improves their ability to adapt and adjust as needed.
During the pandemic, all groups were working remotely and had to rely on collaboration tools for communication. Interestingly, this increased their daily communication and collaboration as many kept their chat channels open. It led to quicker responses, more discussion, more knowledge sharing and better relationships between teams.
Not only did this happen between working teams, but also towards individual employees. Organizations worked to keep employees connected to each other and their companies. They surveyed and interviewed their employees about their needs and challenges. They held virtual get-togethers and instituted or delivered virtual well-being programs such as mindfulness, yoga, stress management and many others. Employees felt valued and 'heard'.
Companies also increased communication with their external customers. This drove initiatives to improve the overall digital experience, subsequently making employees more productive and companies 'easier to do business with'.
Next steps in 2021
Recognize the correlation between better relationships (improved employee experience), productivity, and better results.

To make this part of the 'new normal', involve teams in discussions to identify the benefits of the changes during 2020. What worked well? What needs to change further? What needs to continue?
3. Offer: define demand and service offerings
This stage explores how to build a business case. Organizations not only assessed and understood demand and needs, but they better articulated desired outcomes and IT was able to streamline, design and deliver valuable business solutions.
Everything that was needed to drive good decisions was expedited. Stakeholders were identified, costs and risks were assessed, business needs were well understood, and outcomes were prioritized. There was total alignment between the business and IT and between IT teams.
Next Steps in 2021
Assess the end-to-end needs and desired results. What improved the value of experiences the most? What needs to change?

A great customer experience goes beyond successful transactions. It is about how customers feel about our company, products and services. How can we help our employees to be happy and productive? How can we minimize customer effort and grow loyalty?

How can we drive innovation, business growth and success?
4. Agree: align expectations and agree on service
Employees, executives, and customers all expressed immense appreciation to the IT and support teams throughout the pandemic. IT was better at setting expectations, whether through support channels, emails or from leaders to their respective departments.
Next steps in 2021
Ongoing communication and clear expectation-setting will be anticipated to continue. Therefore, once organizational goals are clearly defined for 2021 and beyond, evaluate where you are today and what needs to happen to get to 'where we want to be'.

It will be important to determine the right service levels. Identify where there was consistent delivery and adjust operational and service level agreements accordingly. Potentially, underpinning contracts with suppliers may need to be adjusted as well.

To focus on employee experience, consider adding experience level agreements (XLAs) that assess sentiment. Then, align the service level agreements (SLAs) to the XLAs and truly measure the experience (learn more about XLAs in my next blog: 'Making Driving Stakeholder Value (DSV) actionable with experience level agreements (XLAs).'
5. Onboarding: everything is defined, and you are ready to deliver to customers and employees
IT delivered amazing results in 2020. Projects that should have taken months were accomplished in weeks. Employee productivity, communication and collaboration were prioritized. This is because of the clear definition of needs and outcomes they received.
However, the focus was on survival and quick results were needed. Although the pace is not sustainable, the streamlining, continual improvement, innovation and communication need to be.
When feedback was solicited and workflow was understood, IT delivered outcomes that were valued. For example, support channels were made available so that employee productivity could stay high. Innovative solutions were needed and delivered on an ongoing basis and implementations were streamlined and successful.
Next steps in 2021
Ask for feedback regularly and measure the success of the release and deployment practice (and all dependencies).

Leverage the overall digital experience improvement for the needs during the pandemic to ask for feedback and understand ways to take it to the next level - both for employees and customers.

It is important to align measures and communication vehicles to monitor and improve the experience on an ongoing basis.
6. Co-create: co-creation of value involves the consumer and service provider working together to define and assess value
Through all the examples shared, it is evident that the business and IT worked with consumers and customers to understand what was needed and to deliver the defined value. This has changed many organizational cultures and increased communication and solicitation of ongoing feedback. The alignment of solutions had increased the value delivered to stakeholders.
Next steps in 2021
Take inventory of all communication and feedback channels. Assess which are the most effective channels.

Solicit feedback on current sentiment and expectations for the future.

The continued communication, expectations setting, and collaboration will allow co-creation of value to remain the 'new normal'.
7. Realize: capture and improve
Much of this was done during 2020 on a 'survival basis'. It was vital for employees to stay productive, customers to stay loyal and the business to meet a base level of goals. IT was proven to be 'essential' to the business and exceeded expectations in most cases.
Next steps in 2021
Continue to focus on and evolve the employee and customer experiences. Assess everything that was done in 2020 that improved experience and identify gaps and areas for improvement.

Define and clearly articulate the business goals for growth and future vision.

Continually measure, monitor and evolve.
Conclusion
Hopefully, this list clarifies which steps of the customer journey your organization has progressed through during the pandemic. However, recognize that these steps were more focused on immediate needs and did not include a strategy for business growth.
In 2021, you will need to build an overall business strategy that focuses on experience and everything that impacts it. Assess what was accomplished in each of the customer journey steps and link them to the end-to-end experience. Continue to communicate, solicit feedback, and partner with the business to evolve and improve continually.
Evolving and consciously 'connecting the dots' of each phase to the holistic experience in your organization will allow 2021 to be the year when IT is truly a business partner who delivers immense value continually to all stakeholders through the experience journey.
About the author
Rae Ann Bruno is the President of Business Solutions Training, Inc (BST), an organization focused on training and consulting in various areas of ITIL, Knowledge-centered Service (KCS), Service Desk Improvement, Internal Marketing, Metrics and ITIL Process Improvement.
...Read more about the author
She was inducted into the HDI Hall of Fame in 2017 and was named one of Cherwell's IT Legends that same year. She holds several ITIL and HDI certifications and is a Business Associate for HDI ITIL and Support Center certification courses and consulting.
Rae Ann is a member of the HDI International Standards committee and is a frequent speaker at leadership and support conferences. She is the author of the HDI focus books: Translating IT Metrics into Business Benefits and What Have you Done for Me Lately? Creating an Internal Marketing Culture.
Related titles
ITIL 4 Drive Stakeholder Value
Ideal guidance for IT professionals who are focussed on the customer journey and experience, or responsible for external relationships. This book helps you understand the Drive Stakeholder Value module towards Managing Professional, as well as provide daily expert reference guidance for day-to-day problems.
Available formats:
ITIL 4 Managing Professional Pack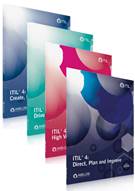 The next step from ITIL 4 Foundation this four-book pack helps you understand all the ITIL 4 Managing Professional modules or Transition Module, as well as giving daily expert reference guidance for day-to-day problems.
Available formats: