Blog
---
ITIL 4: a new opportunity for alignment with project management
June 2020
By Jeff Jensen
The recent publication of ITIL 4 has created significant new opportunities for alignment with existing program and project management methodologies.
According to PRINCE2, a project is 'a temporary organization that is created for the purpose of delivering one or more business products according to an agreed business case.' Project managers are empowered to chair the project team and direct them toward successful delivery while managing the overall scope, schedule and budget of the project.
...Read more
PRINCE2 and the ITIL v3 service lifecycle
In ITIL v3, the five stages of the service lifecycle had some linkage to project management. In service strategy, the chartering of a new or changed service would lead to a project team being assigned. A project kick-off would then take the project into the service design phase.
This is where a project initiation document (PID) would come into play. Project management would work with the design coordination process (led by a service design manager) as the solution, and associated components, were being established.
A similar relationship was expected between project management and the transition planning and support process. They would oversee the various projects (typically associated with major changes) through the service transition lifecycle stage. Project management would be involved up to and including release and deployment, as well as any subsequent early-life support work. They would finish up the project and transition the release to the service operation functions providing support. The decision to carry out a review and create a feedback loop was consistent with PRINCE2 practices. There was an obvious link to change evaluation, looking at the intended vs. actual delivery of the solution deployed into production.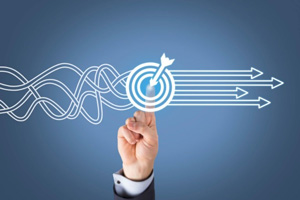 ITIL 4: a new opportunity for alignment with PRINCE2
ITIL 4 has brought with it much greater opportunity for alignment with project management. The updated guidance has now formally recognized project management as one of its 34 ITIL management practices. These practices have been refined to incorporate aspects of the previous ITIL v3 processes but have an expanded definition, including considerations from the four dimensions that are defined in ITIL 4 (organizations and people, information and technology, partners and suppliers, and value streams and processes). ITIL® Foundation, ITIL 4 Edition (AXELOS, 2019) describes the purpose of the project management practice:
'The purpose of the project management practice is to ensure that all projects in the organization are successfully delivered. This is achieved by planning, delegating, monitoring, and maintaining control of all aspects of a project, and keeping the motivation of the people involved.'
It explains that project management is important because 'the organization must balance its need to:
maintain current business operations effectively and efficiently
transform those business operations to change, survive, and compete in the marketplace
continually improve its products and services.'
With this formal recognition of project management as a defined and recognized practice comes the opportunity for greater alignment between frameworks. It gives project managers the chance to incorporate the ITIL 4 guidance into their ways of working. Three immediate opportunities for this alignment and integration come to mind:
Utilization of the ITIL 4 service value system and service value chain models to create a more holistic and end-to-end view of project planning, project stakeholder management, and project monitoring and controlling. This also provides an increased focus on what is required to be delivered
Incorporating the ITIL 4 continual improvement model into identifying and driving improvement-based projects
Promoting the use of the ITIL 4 guiding principles to foster overall culture changes with the larger goal of breaking down silos and improving teamwork and collaboration.
Keep watching this space for future blog posts that will provide additional detail and suggestions for how project managers can use those opportunities to improve their ability to manage and deliver projects. The project management office (PMO) also has a large role in coordinating and ensuring consistency, adoption, and strategic execution in these areas.
---
About the author
Jeff Jensen, Founder and Principal of I Train IT Leaders LLC, is an experienced and recognized thought leader across multiple best-practice frameworks, and has used his knowledge to provide strategic leadership and drive continual improvement across both technical IT teams and broader organizations.
...Read more
Jeff has attained his ITIL 4 Managing Professional, ITIL v3 Expert, PMP, and DevOps Leader certification, among other industry accreditations. He has been a certified ITIL, Agile, and DevOps trainer for more than five years.
He has strong expertise in executive strategic leadership, architecting and leading digital transformation efforts, and providing mentoring and coaching for teams working towards ongoing improvement, and adopting and adapting best practice.
---
Related titles
Publishing: 18 May 2017
ISBN: 9780113315345
Price: £85.00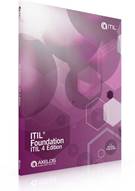 Publishing: 18 Feb 2019
ISBN: 9780113316069
Price: £45.00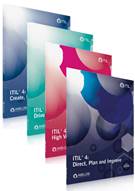 Publishing: 18 Feb 2020
ISBN: 9780113316755
Price: £300.00
---