Connecting the dots: itSMF International Chapter Leadership Conference 2020
May 2020
By Orian Mendes, Business Development Manager at TSO
The itSMF International Chapter Leadership Conference was held at the end of April 2020. itSMF (IT Service Management Forum) is a global membership association for service management professionals with members ranging from individual service management practitioners to large multinational organizations. Arranged as a platform to encourage all itSMF chapters to connect, the virtual conference also offered participants the opportunity to explore new frameworks, share operational tips and learn from one another.
Phyllis Drucker, itSMF International President, reminded attendees of the purpose of the association: 'At a global level, itSMF is about uniting service management professionals and providing guidance, information about training and initiatives across all service management frameworks.'
...Read more
It was a milestone for itSMF International to host a virtual conference for the leaders of various chapters from all across the globe to collaborate, plan and innovate. Its a ˜'follow-the-sun' schedule made it possible for the chapters to adapt their talks to their time zone. It was also encouraging to see representation from emerging chapters participate in discussions about the growth and development of their community.
TSO, the official publisher for AXELOS, was very proud to support the conference. Jane Pennington, Senior Content and Product Development Manager and Orian Mendes, Business Development Manager, were the representative attendees from TSO at the conference.
TSO works with itSMF actively and closely. Our long-standing relationship with itSMF enables chapters to generate income through the distribution of publications - for example, offering digital, online subscription and printed versions of ITIL 4 through itSMF's sale channels.
In the opening keynote talk, thought leader and well-respected ITSM professional Ken Wendle focused on the V*A*L*U*E formula and how associations can leverage it. He advocated that to deliver value for all stakeholders, the first step is to 'start with a vision'. He described some practical ways to define the vision and what follows in principle to create sustained value.
Of the membership benefits that were discussed, there was an interesting presentation on the Professional Service Management Framework (PSMF) framework, given by Barclay Rae. The PSMF is a competency model which defines a professional identity for the service management industry. Whether you are an individual practitioner or an enterprise organization, PSMF is a way to recognize the full value of your contribution whilst also offering a fresh way to encourage professionalism and personal development in service management.
Hollie Stocks, Subscription Sales Executive at TSO, delivered a presentation on stress in the workplace, focusing on the Stress Indicator Tool (SIT) developed and produced by the Health and Safety Executive (HSE) (https://bit.ly/2y6xOGY) . This online Stress Indicator Tool measures the attitudes and perceptions of employees towards work-related stress. Attendees learnt more about it as a quick and easy way to determine the extent to which work-related stress is a problem within an organization.
Other sessions covered special topics for leadership development that really showed the commitment that itSMF has to a future-focused vision.
The hard-working volunteers from the chapters involved and the international committee should be congratulated for a very successful virtual event. We hope that there will be many more to come as itSMF continues to serve the service management community.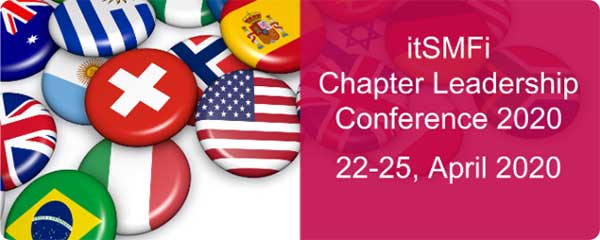 About the author
Orian Mendes is the Business Development Manager at TSO. She is an entrepreneurial, commercial and strategic professional with a record of delivering projects focused on development of revenue streams through innovation and collaboration.
...Read more about the author
She has worked for TSO for the past two years; before that she was a director of a manufacturing business. She has knowledge of stimulating growth through leveraging the network and developing business models from the ground up. Skilled at relationship development, working with key decision makers within fiercely competitive markets to ensure a win-win outcome.
Related titles
Stress Indicator Tool (SIT)
HSE's Stress Indicator Tool (SIT) provides a quick and easy way to determine the extent to which work-related stress is a problem in your organisation, and the likely root causes. It measures the attitudes and perceptions of your employees towards stress at work.
Available format:
ITIL Foundation, ITIL 4 edition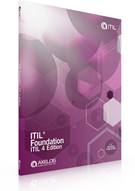 The first step on the ITIL 4 pathway provides IT professionals with an understanding of the ITIL 4 framework and its practical application to the modern digital world while serving as expert reference guidance for solving day-to-day problems.
Available formats:
ITIL 4 Managing Professional Pack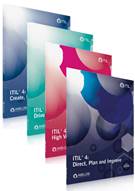 Includes all core manuals in the ITIL 4 Managing Professional pathway in one cost-effective pack.
Available formats: