Using the ITIL® 4 service value system to deal with disruption and opportunity
Four lessons learnt after 25 years of public sector practice
April 2020
By Katrina Macdermid
PRINCE2 was first introduced into Australia in 1997, growing in popularity over the years. Today, it is the default project management framework for the Australian Public Service (APS), responsible for the public administration, policy and services of the departments and agencies of the Government of Australia.
As PRINCE2 has been a supporting pillar of the Australian Public Service's projects for almost 25 years, what are the four key lessons learnt after such an extended period of public sector practice?
Read more...
Axle Car Hire always prided itself on its philosophies and values which were founded on the triple bottom line framework (TBL) (Elkington, 1994).
Responsible companies know it is not just about revenue, but also our planet and people – there is more to business than just profit and loss statements.
The Board of Directors virtually met to commence discussions on how, in this time of unprecedented challenges, Axle Car Hire could positively contribute to the current global crisis.
Following a series of virtual workshops, meetings and swarming sessions with staff, suppliers, regulators and community leaders, the Board set a directive. With access to a government grant, Axle Car Hire will be making its fleet of vehicles available to front-line workers, free of charge and running costs. Furthermore, selected vehicles will be refurbished to safely transport patients.
Axle's CIO, Henri, has been tasked to implement the Board's directive and has created a new team called 'Axle Available'.
Applying the service value system
ITIL 4's service value system (SVS) will assist Henri and the Axle Available team in implementing the Board's directive to make their fleet available to front-line workers, free of charge and running costs, with the ability to also safely transport patients.
Axle Car Hire's implementation of the SVS. © Katrina Macdermid. Please click on the image to view a full sized PDF.
Henri:'I have created a new team called Axle Available. The team consists of Axle staff, suppliers, regulators and community leaders.
As a leader, it is my responsibility to ensure my team has a shared vision and an agreed understanding. The new team are from diverse backgrounds, with varied experience working in crises and with many not accustomed to working in cross-functional teams.
The ITIL 4 service value system provides a reference model for how my new team will function; the SVS describes a current or future state. It represents how components and activities of Axle Available will work together to facilitate value creation.'
Leveraging the nucleus of the service value system
The nucleus of the SVS comprises three components (outlined below). It provides the means by which an organization responds to opportunities or demand in the facilitation of value.
The nucleus of the service value system. © ITIL Foundation, ITIL 4 Edition, AXELOS 2019
Henri:Opportunity or demand?: 'The Board of Directors has identified (I would say) an opportunity (vs Axle responding to an existing demand).
Organizations often see opportunities, for example, where there is no current demand. Axle Car Hire is using this opportunity to create demand.'
Henri:Service value chain: 'The service value chain is at the heart of the service value system.
It is this component of the system where we identify the key activities required to create value in response to the opportunity Axle Available is creating; these key activities are also called value streams.
For example, the service value chain helped my team to identify the following value streams:
collect and return vehicles to the depot for cleaning
deliver vehicles to front-line staff
refit Axle's fleet of trucks to adhere to social distancing guidelines.
Once we identify what we need to do (for example, what our value streams are) the value chain provides an operating model for the creation, delivery and ongoing improvement of our service.
For example, the Axle Available team will need to design the refurbishment of trucks to accommodate social distancing guidelines.
The team will need to obtain new equipment for the refurbishment, delivery and supply of the vehicles to front-line staff.'
Henri:Value: 'ITIL 4 defines value as: 'The perceived benefits, usefulness, and importance of something'.
The value the Axle Available team will be creating is: providing convenience and reassurance of safety to front-line workers during the current COVID-19 global crisis.'
Radhika:'Henri, what does the word 'something' in the definition of value mean?
Henri:'Good question Radhika!
Our stakeholders expand beyond front-line staff – for example, Axle employees, hospitals, patients, regulators, suppliers and community groups.
The value for hospitals might be freeing up admission areas, better rotation of staff and a safer working environment. On the other hand, the value for our suppliers is the continuation of working with Axle and contributing to the community.
Axle Available stakeholders also include Axle family members, even though they are not part of the organization or performing any activities in the service value chain.
Family members receive value in the form of financial benefit, maintaining a state of status quo and peace of mind. Value can be far-reaching and far-impacting to many and varied stakeholders; this why ITIL 4 uses the word 'something' in the definition of value.'
Expanding into the encompassing components of the SVS
The service value system. © ITIL Foundation, ITIL 4 Edition, AXELOS 2019
Henri:Guiding principles: 'We need to establish a framework for expected behaviour and decision making within the Axle Available team.
The guiding principles build the scaffolding of how the Axle Available team will work and help to ensure all team members, including our suppliers and partners, understand what is important.
Guiding principles can be included or not; for example, we will be embracing the guiding principle 'focus on value'. However, we will not be adopting the 'optimize and automate' guiding principle.
Our governing body (Board of Directors) has decided that any investment in automation would derive little value.
The Board envisages that the current global crisis will be short to medium term so we can deploy our staff to manually perform any changes to business processes.'
Henri:Governance: 'Governance refers to the means by which my organization is directed and controlled.
Axle's Board of Directors has defined common directions, policies and rules that the Axle Available team must adhere to when they are delivering our new service offerings.
For example, our staff cannot disclose any personal or medical information about our customers and end users (nurses, doctors, patients etc.), as we regularly do.
Additionally, the Board has set a further directive for the team: that all staff should work from home.'
Henri:Practices: 'Practices are a set of organizational resources designed for performing work or accomplishing an objective.
This component of the service value system is like a 'toolbox'. When we are delivering or improving a value stream, we select which 'tools' (for example, practices) we need to support and enable the facilitation of value co-creation.
For example, our value stream 'deliver vehicles to medical staff' would call on our 'toolbox' and select the following practices: service request management, configuration management, service desk, etc.'
Radhika:'Practice makes perfect!'
Henri:Continual improvement: 'Continual improvement takes place in all areas of the organization and at all levels; all organizations should consistently strive to improve their products or services.
Even if things are going well for the Axle Available team, there are always ways to work smarter — not harder. By referencing ITIL's continual improvement model, the team will be able to eliminate waste and further increase customer satisfaction.
Finally, Axle Car Hire will ask our internal continual improvement team to work with the Axle Available team to hold regular reviews to ensure that the service is delivering against its objectives.'
As seen above, this is an example in which ITIL 4's guidance is used to adjust an organization's activity to an unexpected and challenging situation. ITIL 4 service value system is designed to be tailored to any organization, of any size and in any industry, in a way that organizations can adapt and respond to their users' needs and changing circumstances. As ITIL 4's moto reads: adopt and adapt.
About the author
Katrina Macdermid is an ITIL Global Ambassador and expert in the integration and creation of her framework, Human Centred ITIL Service Design. A qualified ITIL Master and Human Centred Design Consultant, Katrina has a solid background and history of managing large transformation projects valued up to $2 billion with some of the largest national and international globally recognised organisations.
Read more about the author...
Together with Qatar Airlines, she is the Co-chair of an Airlines Operation Board representing over 200 airlines. The Board's primary objective is to improve and help shape the future of airline support models.
She is also Director of STCK Consulting, offering a unique vision that challenges traditional support models and IT metrics typically used to determine how well (or not so well) a service provider is performing.
KayJayEm, of which Katrina is also Director, is an ITIL 4 Authorised Training Organisation. Katrina is also an author of the official revised ITIL 4 framework.
Related titles
ITIL Foundation, ITIL 4 edition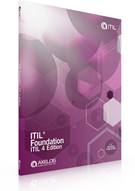 The first step on the ITIL 4 pathway provides IT professionals with an understanding of the ITIL 4 framework and its practical application to the modern digital world while serving as expert reference guidance for solving day-to-day problems.
Available formats:
ITIL 4 Foundation Revision Guide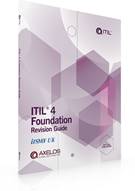 Compliments the core content in the ITIL 4 Foundation manual with hints and tips highlighting key exam topics.
Available formats:
ITIL 4 Managing Professional Pack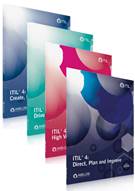 The next step from ITIL 4 Foundation this four-book pack helps you understand all the ITIL 4 Managing Professional modules or Transition Module, as well as giving daily expert reference guidance for day-to-day problems.
Available formats: