World Tourism Organization
Tourism and Intangible Cultural Heritage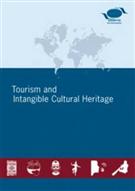 Add to Basket
The first UNWTO Study on Tourism and Intangible Cultural Heritage provides comprehensive baseline research on the links between tourism and intangible cultural heritage (ICH).
The publication explores major challenges, risks and opportunities for tourism development related to ICH, while suggesting practical steps for the elaboration, management and marketing of ICH-based tourism products.
Through an extensive compendium of case studies and good practices drawn from across five continents, the report offers information on, and analysis of, government-led actions, public-private partnerships and community initiatives. It further offers recommendations on fostering responsible and sustainable tourism development through the safeguarding of intangible cultural assets.
Find similar publications here: