Tuberculosis
Global Tuberculosis Report 2014
Author:

World Health Organization (WHO)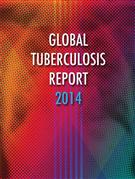 Add to Basket
This is the nineteenth global report on tuberculosis (TB) published by WHO in a series that started in 1997. It provides a comprehensive and up-to-date assessment of the TB epidemic and progress in implementing and financing TB prevention, care and control at global, regional and country levels using data reported by over 200 countries that account for over 99% of the world's TB cases. The report is accompanied by a special supplement that marks the 20th anniversary of the establishment of the Global Project on Anti-TB Drug Resistance Surveillance. The supplement highlights the latest status of knowledge about the epidemic of multidrug-resistant TB (MDR-TB) and the programmatic response.
The report has 9 main chapters. The introductory chapter provides general background on TB as well as an explanation of current global targets for TB control, the WHO's Stop TB Strategy that covers the period 2006-2015 and the post-2015 global TB strategy that was recently endorsed by all Member States at the 2014 World Health Assembly. The remaining eight chapters cover the disease burden caused by TB (incidence, prevalence, mortality); a special assessment ("countdown to 2015) of progress towards 2015 global TB targets at global, regional and country level; TB case notifications and treatment outcomes; drug resistance surveillance among TB patients and the programmatic response in detecting and providing treatment for multidrug-resistant TB; diagnostics and laboratory strengthening for TB; addressing the co-epidemics of TB and HIV; financing TB care and control; and research and development for new TB diagnostics, drugs and vaccines.
The three annexes of the report include an explanation of how to access and use the online global TB database, one-page profiles for 22 high TB-burden countries and one page regional profiles for WHO's six regions.