International Monetary Fund
The Mechanics of a Strong Euro Area
IMF Policy Analysis
Author:

International Monetary Fund (IMF)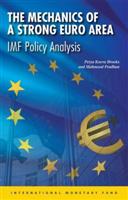 Add to Basket
The euro area has experienced an unprecedented economic downturn and exceptional financial market turmoil in the past few years.
Policymakers have faced the twin challenges of addressing cyclical economic weakness not unlike other industrial countries following the global economic crisis and the underlying weaknesses in the architecture of the currency union, weaknesses that appear to have been masked during the first relatively calm years of Economic and Monetary Union (EMU).
Among member states, many structural weaknesses were exposed when economic performance declined significantly and financial markets became more discerning.
This book focuses on the analytical underpinnings of real-time policy advice given to euro area policymakers during three cycles of the IMF's annual Article IV consultations (2012-14) with euro area authorities.
Find similar publications here: