IMO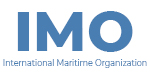 International Maritime Organization (IMO)
The International Maritime Organization (IMO) was established in Geneva in 1948 and met for the first time in 1959 when the agency came into force. The IMO's main task has been to develop and maintain a comprehensive regulatory framework for shipping and its remit today includes safety, environmental concerns, legal matters, technical co-operation, maritime security and the efficiency of shipping.
A specialised agency of the United Nations with 171 Member States and three Associate Members, the IMO is the only United Nations agency managed in the United Kingdom, employing over 300 international staff.
Over the years the IMO has adopted 40 Conventions and Protocols and formed numerous codes and standards related to their main framework.
The IMO pride themselves in ensuring safe, secure and efficient shipping on clean oceans.
Corrections and erratums are available directly from the IMO website (opens in new window).
---
Featured titles
---
FSS Code: 2015 Edition
£Not known
---