Health and Work
Key publications
A Review of Pre-employment Health Screening of NHS Staff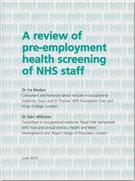 In the NHS, successful job applicants are routinely required to undergo pre-employment health screening (PEHS) before their post is confirmed, though there is poor agreement on why this is done or what it achieves.
Available formats:
Vocational Rehabilitation: What Works, for Whom, and When?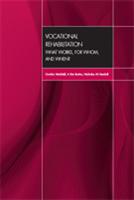 The aim of this review was to provide an evidence base for policy development on vocational rehabilitation - defined as whatever helps someone with a health problem to stay at, return to and remain at work.
Available formats:
Working for a Healthier Tomorrow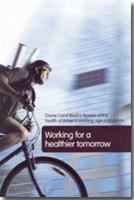 Around 175 million working days were lost to illness in 2006. Some seven per cent of the working population is workless and receiving benefits because of long-term health conditions or disabilities.
Available formats:
Advising Patients About Work: An Evidence-based Approach for General Practitioners and Other Healthcare Professionals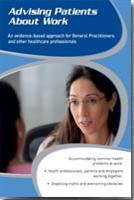 GPs are in a unique position to provide advice about work, which is an important part of clinical management. However, it can be a difficult part of the consultation, which may produce feelings of uncertainty and frustration...
Available formats:
Health and Work - Employee Booklet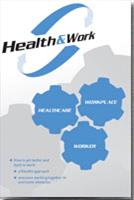 Work is an important part of life. And research shows that work is good for physical and mental health. We now have good evidence that returning to work as soon as possible actually helps recovery.
Available formats:
Work and Health: Changing How We Think About Common Health Problems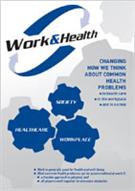 This leaflet challenges how you think about health at work and offers ideas on what you should and should not do - based on new scientific evidence about what is good for workers themselves.
Available formats:
Is Work Good for Your Health and Well-being?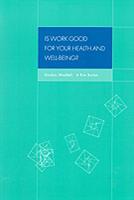 This independent review, 'Is Work Good for Your Health and Well-being?', commissioned by the Department for Work and Pensions, examines scientific evidence on the health benefits of work, focusing on adults of working age and the common health problems...
Available formats:
The Scientific and Conceptual Basis of Incapacity Benefits
The number of people on long-term incapacity benefits has more than trebled since 1979 despite gradual improvements in objective measures of health. Many IB recipients are not completely incapable of work and many want to work, so reform of the system is a matter of social justice as well as expenditure...
Available formats: