Inform IT
Inform-IT, Knowledge Center for Service Management, focuses on the development, promotion and distribution of knowledge in the field of IT (Service) Management. Its core business is developing IT Management books, conferences and knowledge portals. Over 70 different titles have been published under Inform-IT's editorial guidance, in up to 17 languages. Inform-IT works with thousands of expert authors and reviewers from all over the world, and cooperates with member-based or not-for-profit organizations like itSMF, ISACA and EXIN.
Key titles
PDCA for ITIL®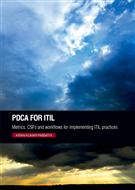 PDCA for ITIL shows you in a very logical and practical way what to expect when you introduce ITIL to your organisation, or when you increase the number of ITIL practices in your organisation.
Available formats:
Designing and Transforming IT Organizations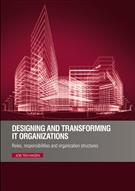 Covers a range of areas from designing and transforming IT organizations to detailed guidance on organizing service level management, change management, incident management, application management and security management.
Available formats: