HM Revenue & Customs
HMRC Integrated Tariff of the United Kingdom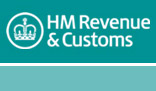 TSO has been pleased to publish the Tariff in conjunction with the HMRC for many years, producing this information in a variety of formats to meet our customers needs.
Digital is becoming the primary channel for providing information in all areas of HMRC work and so from the end of this year, a paper tariff will no longer be produced and TSO will no longer be providing this update service in print or subsequently in any other supporting formats.
At present, the last printed Tariff is scheduled to be published by TSO in November 2019.
No consolidated Tariff will be produced this year (to publish in December as per the previous publication cycle).
HMRC will continue to publish a digital version of the Tariff. The line Trade Tariff tool is well established. It is updated daily and allows users to look up commodity codes, tariff measures, duty and VAT rates. Volumes 1 & 3 (both CHIEF Tariff and CDS versions are now also available to view in GOV.UK.
https://www.gov.uk/trade-tariff
https://www.gov.uk/government/collections/uk-trade-tariff-volume-3
https://www.gov.uk/government/collections/uk-trade-tariff-volume-1
Customers should note that HMRC will continue to produce the electronic Tariff file. This will be issued by HMRC free of charge. If you would like to receive this file, please send an e-mail to the address below and arrangements will be made to add you to the mailing list tariff.management@hmrc.gov.uk.
We would like to thank you for your custom.
If you have any further queries please do not hesitate to contact us.