HM Revenue & Customs
HMRC Integrated Tariff of the United Kingdom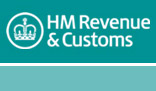 What is the Tariff?
The tariff sets out the duties and measures affecting the import, export and transit of goods to and from the UK. The UK tariff consolidates UK specific data with the EU TARIC data.
What does it contain?
Volume 1 – essential information including duty relief schemes, contact addresses and explanations of subjects such as Excise duty and Tariff quotas
Volume 2 – schedule of duty rates and trade statistical descriptions of 16,600 Commodity codes
Volume 3 – guidance on Customs Freight procedures
Who needs it?
The Tariff provides essential information for importers and exporters, freight forwarders, customs officers, customs brokers, lawyers, distributors, accountants, government employees, auditors and consultants to keep up to date with changes in commodity codes, rates of duty and regulations.
Now available!
A short introductory guide to help you navigate your way through using the online format of the HMRC Integrated Tariff. Click here to start demonstration.
What formats are available?
The Tariff is available on subscription in the following formats, all updated monthly:
Please note: the printed version of the Integrated Tariff of the UK has a fixed subscription period of 1st December to 30th November.

Show all Subjects & Categories