Business Assessment Tools
ITIL® Self-Assessment
ITIL provides a systematic and professional approach to the management of IT service provision. Based on expert advice and input from users, ITIL guidance is both current and practical, combining the latest thinking with sound common sense and guidance.
Using an holistic approach, ITIL looks at the lifecycle of a project rather than delivery sectors, with core lifecycle practices fully supported by more detailed content specific to industry, stakeholders and practice topics - strengthening the link between beost practice and business benefits.
ITIL Maturity Model and Self-Assessment Service: Full Self-Assessment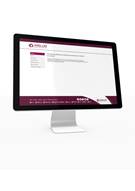 The ITIL Maturity Model and Self-Assessment Service: full self-assessment comprises more than 4,000 questions across 30 questionnaires - one questionnaire for each of the 26 ITIL processes and 4 ITIL functions. Each process or function questionnaire is made up of five parts.
Available formats:
Portfolio, Programme and Project Management Maturity Model (P3M3®)
P3M3 has become a key standard amongst maturity models - providing a framework where organizations can assess their current performance and put in place improvement plans.
It provides three highly effective 'maturity models' which can be deployed on a number of practical self-assessment variants, or by purchasing the enhanced model that can be tailored to your specific business requirements.
Enhanced Self-assessment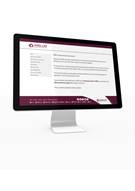 P3M3 Enhanced self-assessments for Portfolio, Programme and Project Management (P3M3) supports the latest version of the P3M3 model.
Available formats: