Regional Spatial Strategies (RSS)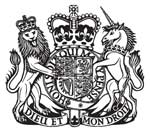 The main role of Regional Spatial Strategies (RSS) is to provide a strategy within which local authorities' planning documents and local transport plans can be prepared. It may also be material to decisions on individual planning applications and appeals.
However, the RSS does not provide a checklist of everything that should be in a development plan or local development framework and cross refers to, rather than repeats, national policy guidance where there is little to add at the regional level. Nor does RSS descend into site specific issues or a level of detail more appropriate to development plans.
Latest Publications...