Motorcycle Riders

Official Theory Test for Motorcyclists 2015 PACK - DVD
£19.99
» Download the DVSA Best-Selling Publications leaftlet here (PDF - 2Mb)
For loads of help with learning to ride and for more information about routes to your licence and the theory and practical tests visit safedrivingforlife.info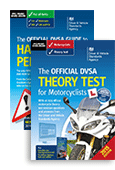 The Official DVSA Theory Test for Motorcyclists DVD-ROM and The Official DVSA Guide to Hazard Perception DVD. Save £8.99 compared to buying the titles separately.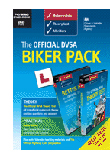 Prepare for your motorcycle theory test and beyond with this best-selling software pack – includes the ONLY official motorcycle theory test revision guide for PC and Mac and the new 2015 edition of The Official Highway Code.







Ensure your knowledge is up to date with The Official Highway Code and Know Your Traffic Signs - Just £6.99.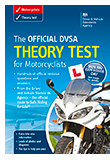 Prepare to pass your motorcycle theory test first time with this number one best-selling theory test book - the ONLY official expert revision guide.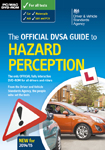 Develop your hazard perception skills with this fully interactive DVD.




Coming soon
as an
iPhone App
.

The only official guide which explains the standards required to complete your Compulsory Basic Training (CBT) course and pass your practical test




Also available in
eBook format (RRP £8.33 excl. VAT)
.




Whether you're a learner, an experienced motorcyclist or an instructor, this comprehensive guide provides you with everything you need to know to learn and maintain safe riding skills for life.



Also available in
eBook format (RRP £10.83 excl. VAT)
.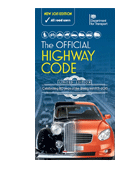 The driving test reaches its 80th anniversary in 2015, and this commemorative edition of the Highway Code is a celebration of that milestone in British road safety.



Also available in
eBook (RRP £2.08 excl. VAT)
.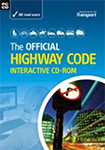 Includes all the latest rules of the road, up-to-date legislation and advice on road safety.



Also available in
iPhone App format (RRP £3.19 excl. VAT)
.


This handy reference title illustrates and explains the vast majority of traffic signs that a road user is likely to encounter.



Also available in
eBook format (RRP £3.99 excl. VAT)
.



Expert advice on improving your riding skills and post-test training. For all motorcyclists and trainers.