International Monetary Fund
International Monetary Fund (IMF)

The IMF is the specialised agency of the United Nations that was established under the 1944 Bretton Woods agreement, and has been operational since 1947. It seeks to promote international monetary co-operation and the growth of world trade, and to smooth multilateral payment arrangements among member states.
Key Publications...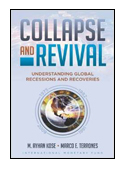 As the debates about the recent global recession and the subsequent recovery have clearly shown, our understanding of these questions has been very limited. In this book, a systematic analysis of global recessions and recoveries is undertaken to address these questions.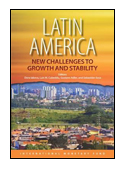 Over the past fifteen years countries in Latin America made tremendous progress in strengthening their economies and improving living standards. Although output fell temporarily during the global financial crisis, most economies staged a rapid recovery. However, economic activity across the region has been cooling off and the region is facing a more challenging period ahead.