Environmental Management
Environmental Management
An Environmental Management System (EMS) provides a framework for managing environmental impacts so they can be handled more effectively and become more fully integrated into overall business operations. An EMS can reduce costs and waste, improve efficiency and secure a competitive advantage.

New and selected key Environmental Management standards appear below. Follow the links for more information or click on 'Buy Now' to add an item directly to your shopping basket. For the full range of BSI standards please use the quick and advanced search features above.

Key Publications...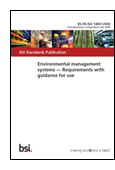 BS EN ISO 14001:2004

BS EN ISO 14001 is useful for all types and sizes of organization. It also takes account of diverse geographical, cultural and social conditions that may exist in your business.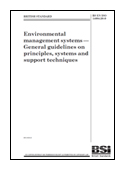 BS EN ISO 14004:2010

BS EN ISO 14004 looks at all the relevant elements of an environmental management system to help organizations with their decision making.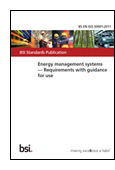 BS EN ISO 50001:2011

BS EN ISO 50001:2011 helps to improve management techniques by providing a comprehensive scope of requirements to run an efficient energy management system.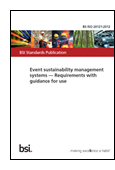 BS ISO 20121:2012

BS ISO 20121 lays out a management system that helps you improve the sustainability of events. It has been designed to help you manage sustainability throughout the entire event management cycle.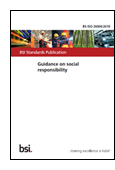 BS ISO 26000:2010

BS ISO 26000:2010 outlines international recommendations for social responsibility. It covers organisational governance, human rights, working practices, environmental policies, sustainable development and community involvement.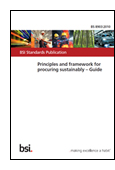 BS 8903:2010

BS 8903 sets out a comprehensive framework to help management with sustainable and economic development. By following these guidelines, you can implement sustainable procurement processes across all supply chains.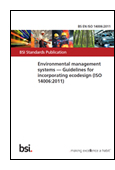 BS EN ISO 14006:2011

This Standard is intended to be used by those organizations that have implemented an EMS in accordance with ISO 14001, but can help in integrating ecodesign in other management systems. The guidelines are applicable to any organization regardless of its size or activity.