British Standards
BS EN 16001:2009 Energy Management Systems: Requirements with Guidance for Use
Author:

British Standards Institution (BSI)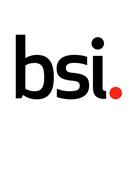 BS EN 16001 will help your business establish the systems and processes necessary to improve energy efficiency. This will help to save money and reduce greenhouse gas emissions through systematic management of energy.
BS EN 16001 specifies requirements for an energy management system to enable you to develop and implement a policy and objectives which take into account legal requirements and information about significant energy aspects. It is a useful document for all types and sizes of organisations and accommodates diverse geographical, cultural and social conditions. This standard applies to the activities under the control of an organisation.
BS EN 16001 applies to any organisation that wishes to:
a) Improve energy performance in a systematic way
b) Establish, implement, maintain and improve an energy management system
c) Ensure that it conforms with its stated energy policy
d) Demonstrate such conformance to others
e) Seek certification of its energy management system by an external organisation
f) Make a self-evaluation and self-declaration of conformance with the standard.
BS EN 16001 can be used independently or integrated with any other management system. To facilitate its use, the structure of this standard is similar to the structure of BS EN ISO 14001 (listed below).