European Pharmacopoeia 7th Edition: Supplement 7.6 - 7.8
Print and USB
Author:

European Pharmacopoeia Commission, Council of Europe European Directorate for the Quality of Medicines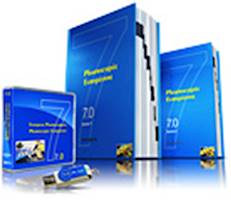 The 7th Edition of the European Pharmacopoeia (EP) is a single reference for the quality control of medicines in Europe. All producers of medicines or substances for pharmaceutical use must apply the quality standards of the EP for the marketing and use of these products in Europe.
This is the final subscription to the EP 7th Edition and contains Supplements 7.6 - 7.8. Please note: This is a fixed start subscription. You should only purchase this Supplement if you have already purchased the European Pharmacopoeia 7th Main Edition (up to 7.2) and European Pharmacopoeia 7th Edition: Supplement 7.3 - 7.5.
This subscription includes:
Supplement 7.6 new/revised texts agreed in November 2012

Supplement 7.7 new/revised texts agreed in March 2013

Supplement 7.8 new/revised texts agreed in June 2013
Supplements 7.6 - 7.8 are also available to purchase as an Online Subscription or USB key. Please see below for more details.
Extent
TBC
Sub. No.
7704039
Size
TBC
Price

£535.00

(

£588.50

inc. VAT)
Format
Supplements 7.6 - 7.8 Print and USB
Availability

Available to order

Delivery
Delivery options and charges